Benefits of Offshore Development Center and Services in India
We all know that India is listed as one of the top most offshore development center. Especially, Off Shore Development Business Centres in Chennai. The reason for such popularity is that the software companies in India have rich and experienced engineers and professionals that provide high quality services at affordable prices without compromising on the industry standards. The offshore development center in India, are also partnered with many leading companies since they offer reliable data security to their clients.

Salient Features of Offshore Development Centers
Some of the salient features are as follows:
Communication: English is a widely spoken language in India, and therefore communication never becomes a barrier in this country. Many of the Coworking Space Chennai provide chat, email as well as phone support system in order to ensure a smooth level of communication amongst their clients or customers.
Examples and References: These development centers in India normally make use of examples and references that prove to be fruitful in running projects. The advantage of this is that the designers and developers can understand certain points without any difficulties.
High Tech Infrastructure: India is slowly gaining momentum in high tech infrastructure since they have unique specialists who have thorough knowledge about the latest software or programs that is required to complete a particular project.
Benefits of Offshore Development Services in India
Off shoring to India offers a lot of advantages to foreign companies. Some of the advantages are as follows:
Understanding Client Needs: The India companies are able to understand the needs and requirements of their clients. Efforts are made to come up with new and innovative business strategies and plans so that the business of their clients can reap better profits.
Dramatic Cost Savings: The offshore work in India is comparatively lower than those in the US and Europe markets. In addition to this, the labor cost in India is cheaper and many of the international companies can also enjoy tax exemption benefits.
High Quality Service: India has successful tested methodologies and come with a built in quality standard for their development processes. Many of these companies are also SEI CMM Level 5 companies and also come with ISO 9001 certification.
Opportunity For Additional Activities: Office Space for Rent in Chennai can also be used for other additional activities like R& D, value added applications, localization of products for accessing regional markets etc.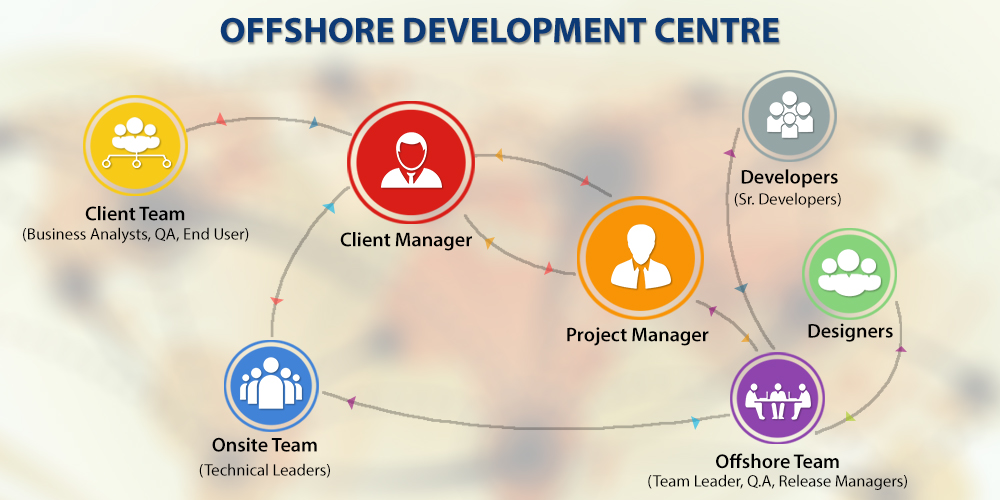 Faster Market: The Business Centers in Chennai allows their clients to reduce time that is required for the marketing of the product. Many of these companies work 24/7 and are able to meet the deadlines and give back completed projects as and when required by the clients.
Conclusion
Finally to sum it up, we can say that offshore development in India, makes it easier for international companies to focus more on their core competencies and improve the sales of their products or services since their software projects are handled by experts and professional companies.